Tutors
Sore Fingers Week 2013

Introduction -
We have a pretty high profile line up of tutors from the legendary Fletcher Bright who put the Sore Fingers Fiddle course on the map back in 2001 to the incredible singing talent of Mollie O'Brien and her partner Rich Moore. Add a few amazing characters like Noam Pikelny and Chris Eldridge, Dirk Powell to the mix and we've probably got one of the best line ups of musicians to teach you next Easter.
But, don't take our word for it, just get reading these biogs and prepare yourself to be impressed! Sore Fingers Week is surely the best camp this side of the Atlantic. But you knew that anyway!

Karen Mueller - Autoharp
"In the hands of a few gifted people, the autoharp can swell into the sound of a whole orchestra. Karen Mueller is one of those few." - Minneapolis Star Tribune
Karen Mueller is one of the top autoharp and mountain dulcimer players performing today. Her exciting and innovative performing style, featuring Appalachian, Celtic and contemporary music, has been applauded by critics and audiences from coast to coast. Bluegrass Unlimited magazine has said "Karen Mueller's touch, timing and taste make her a true virtuoso. Her talent and clarity deserve a wide audience."
Karen won the 1986 International Autoharp Championship and was a National Dulcimer finalist in 1985, both at the Walnut Valley Festival in Winfield, Kansas. In 2006 she was inducted into the Autoharp Hall of Fame. A native of Winfield, she first attended the festival while in high school and was inspired to learn to play the autoharp and dulcimer by the performers she saw there.
Karen is a 2012 -13 recipient of a prestigious McKnight Artist Fellowship for Performing Musicians. She is an accomplished multi-instrumentalist; besides autoharp and dulcimer, she plays guitar, mandolin, Irish bouzouki and ukulele. In 2000, the Minnesota Bluegrass and Old-Time Music Association awarded Karen its "Recognition of Excellence." She has also been an official showcase artist at the North American Folk Alliance Conference. While touring extensively as a soloist, Karen also performs in numerous ensembles, including as bandleader with Katie McMahon, original lead singer of Riverdance.
Based in Minneapolis, Karen is in demand as a performer, studio musician, school residency artist and instructor. She has released six solo recordings and authored three music books, including Celtic Autoharp published by Mel Bay Publications.

Heather Farrell-Roberts - Beginner Autoharp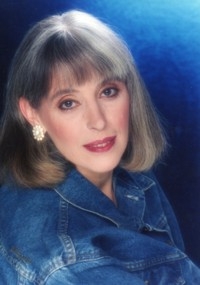 Heather Farrell-Roberts has always been interested in music, playing a guitar and singing British Folk music in the late 60s, early 70s, but it was after meeting Mike Fenton when he took a music workshop at her school in Kent in 1993, that she fell in love with the sound of autoharps. Heather obtained a chromatic to learn the basics, but soon gravitated to the melodic sounds of a diatonic harp, and her bare fingered style has developed into a beautiful flowing technique and clarity. Her discerning ear for harmony and a range of dynamics has been heard and appreciated by many of the top autoharp players and her CD 'Purple Heather' shows the bonding between player and 'harp that has become her trademark. Heather has competed at the prestigious Mountain Laurel Autoharp Gathering in USA five times, and was placed second in 2002.
Heather is one of the founder members of UK Autoharps, and for many years has been an instructor at the UKA Workshop days, and for several years a much valued President of the Association. Since 2005 Heather has also taken a Beginner's class at Sorefingers Summer School, enabling complete beginners -who sometimes have not even held an autoharp!- to quickly gain the basic skills so they can progress to the main Autoharp class the following year. (She has been known to gently persuade a player to venture down to the 'big' class during the week!)
Heather's teaching abilities are well known in the autoharp community, and much appreciated by her pupils, both individual and groups, who gain confidence and enjoyment from her classes.

Eric Thorin - Bass
Eric Thorin is a musician based in Lyons, Colorado. Raised in a musical family, his first professional engagement was playing trombone next to his father in a big band. He has studied with Stephen Fulton, Edgar Meyer, Art Lande, John Williams (University of Oklahoma), Ed Krolick (University of Northern Colorado), Gene Aitken (UNC) and James Vaughn (UNC) just to name a few. Recent recording credits include Mollie O'Brien and Rich Moore's Saints and Sinners (co-producer with Ben Winship); electric bass on Gaelic Storm's release Chicken Boxer (#1 on Billboard World Music Charts); producing albums for Romano Paoletti, Gary Bragg and Nancy Thorwardson; arranging, upright bass and tuba performing for Katie Glassman's Snapshot. Recent live opportunities have included Jim Kweskin, Leftover Salmon, and Doug MacCleod.
Current projects include The Matt Flinner Trio with Ross Martin, Brother Mule with Ben Winship and Brian Wicklund, and Mollie O'Brien and Rich Moore.
Past projects include the Open Road Bluegrass Band, Tony Furtado Band, 30db and Hamster Theater. Also performed with Tim O'Brien, Darrell Scott, salsa maestro Eddie Santiago, Billy Eckstine, Ronnie Bedford, Chuck Lamb, Tony Trishka, Danny Barnes , the Drew Emmitt Band and a host of diverse artists.
Eric is renowned for his teaching style and results and continues to teach internationally in camps and workshops such as Rockygrass Academy, Sorefingers (UK), the Yellowstone Jazz Camp, Grand Targhee Music Academy, Augusta Heritage Center, Nimblefingers Sorrento (BC, Canada) as well as privately.
Eric lives in Lyons, Colorado with his wife fiddler Jessie Burns. He has co-lead the bluegrass jam at Oskar Blues on Tuesday nights for nearly ten years and continues to do so when he's not touring.

Bill Evans ---------Holding Waitlist - Bluegrass Banjo
"It's one thing to be a strong progressive banjo player; another to excel at the traditional end of the spectrum. To be able to add an indelible mark to the whole history of the instrument is getting ridiculous. High kudos to Bill Evans." —Tony Trischka
"The banjoist has a world view shared by a precious few. It shows in the breadth of his own bluegrass playing and, especially, through his composing. Evans infuses his work with hints of jazz, classical and music of other realms, all fitting snuggly into his conception of the bluegrass sound. " —David Royko, The Chicago Tribune
"One of the best banjo pickers on the planet." —Mark Wittington, San Jose Mercury News, Jan. 2006
Bill Evans is an internationally recognized five-string banjo life force. As a performer, teacher, writer and composer, he brings a deep knowledge, intense virtuosity and contagious passion to all things banjo, with thousands of music fans and banjo students from all over the world in a music career that now spans over thirty-five years.
Performer/Composer
Bill's banjo artistry is best experienced in live performance and on his recordings Native and Fine (Rounder 0295), Bill Evans Plays Banjo (Native and Fine 906-3) and …let's do something (Native and Fine 906-8) with Megan Lynch. Bill successfully bridges traditional and contemporary sounds and playing techniques, creating a new music that is firmly within the bluegrass tradition but draws upon a broad knowledge of classical, jazz and world music, drawing upon his experiences as a graduate student in Music at the University of California, Berkeley.
Bill is also an expert player of mid-19th century minstrel and late 19th and early 20th century classic banjo styles, authentically performing these styles on historical instruments. He brings these diverse interests together in his solo performance concert The Banjo in America and in frequent collaboration with old-time music icon Jody Stecher with The Secret Life of Banjos.
Since the 1980's, Bill has been in the center of the progressive bluegrass/new acoustic music movement, beginning with his Charlottesville, Virginia based band Cloud Valley, which included bassist extraordinaire Missy Raines and New Mexico mandolin virtuoso Steve Smith. Over three decades of touring, Bill has appeared with David Grisman, Peter Rowan, The Contribution (members of String Cheese Incident, Railroad Earth and New Monsoon), Tony Trischka, the De Pue Brothers Band, Dry Branch Fire Squad, Los Cenzontles, Mike Seeger, Hazel Dickens & Alice Gerrard, Laurie Lewis, Jim Hurst, Lynn Morris, Robin and Linda Williams, Kathy Kallick, Alan Munde, Don Rigsby, Bluegrass Intentions, Due West, Megan Lynch and the Bill Evans String Summit (featuring Scott Nygaard, Tashina & Tristan Clarridge and Michael Witcher).
These days, you'll find Bill on today's cutting edge on stage with Waybacks guitarist James Nash and Hot Buttered Rum bassist Bryan Horne in the new band The NashVillians, and with Steve Smith, Chris Sanders & Hard Road. On the more traditional side, catch Bill as the leader of The Flatt and Scruggs Tribute Band, which brings together several northern California bluegrass legends (Del Williams, Paul Shelasky, Jim Mintun, Markie Sanders & David Thom) to perform the music of Lester Flatt and Earl Scruggs.
Writer/Educator
Bill is the author of Banjo For Dummies, the most popular banjo book in the world. In addition, he hosts four critically acclaimed instructional DVDs for AcuTab Publications and is the co-author of Parking Lot Picker's Songbook: Banjo Edition from Mel Bay. He also writes a popular monthly instructional column for Banjo Newsletter magazine, "All Strings Considered."
Bill has been a mainstay at many of the most important banjo and bluegrass music camps the world over for the last decade, including Sore Fingers Bluegrass Week (England), the Midwest Banjo Camp (Michigan), Banjo Camp North (Massachusetts) and the California Bluegrass Association Music Camps. Along with banjo legend Sonny Osborne, Bill hosts his own camp, The NashCamp Banjo Camp in Fairview, Tennessee. Now in its 11th year, this camp has featured J. D. Crowe, Jens Kruger, Ron Block, Alan Munde, Tony Trischka, Robbie McCoury, Charlie Cushman, Kristin Scott Benson, Pete Wernick, Ned Luberecki, and Frank Neat, among others. In most years, this camp is a sell out.
Bill has probably taught more one-on-one banjo lessons than anyone else in the world. His list of former students is impressive: Chris Pandolfi (The Infamous Stringdusters), Greg Liszt (Crooked Still), Wes Corbett (Joy Kills Sorrow), Jayme Stone (From Africa to Appalachia) and Erik Yates (Hot Buttered Rum). However, Bill is just as adept at instructing the older adult learner whose goal is to have fun in a jam session or local band.
At any one time in his home near Berkeley, Bill teaches between forty and sixty private students. Bill also teaches bluegrass ensemble classes for all instrumentalists at the Freight and Salvage Coffeehouse and these are among the most popular band classes in the Bay Area. He also hosts frequent online Banjo Hangout workshops and offers private one-on-one banjo lessons via Skype and iChat.
You can contact Bill via email at bill@billevansbanjo.com

Noam Pikelny -----Holding Waitlist - Bluegrass Banjo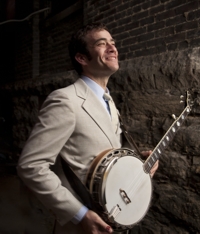 Noam Pikelny is an American banjoist. He is a member of the "Americana country-classical chamber music" group Punch Brothers and was previously in Leftover Salmon as well as the John Cowan Band.
Pikelny was in Leftover Salmon from 2002 until leaving in 2004 to play in the John Cowan Band from 2004 to 2006. In 2006 Punch Brothers formed. Chris Thile of Nickel Creek was planning to form a string quintet, but did not know what direction he wanted to take it, except that he wanted it to include fiddler Gabe Witcher. After Thile had a jam session with Witcher, Pikelny, bassist Greg Garrison and guitarist Chris Eldridge, he decided he wanted the band to be a quintet. The band was called "The How to Grow a Band" in 2006 when they were the backing band on Thile's solo release How to Grow a Woman from the Ground, as well as the following supporting shows.[2] After on and off touring throughout 2007 coinciding with Nickel Creek's Farewell (For Now) Tour, the band's name was changed to the "Tensions Mountain Boys" briefly, and subsequently to Punch Brothers (borrowed from a short story by Mark Twain). Punch Brothers released their first official album as a band, Punch, on Nonesuch Records on February 26, 2008. In his youth, Noam is credited as webmaster of one of the early guitar discussion forums, Telecaster Discussion Page (TDP). When the discussion board ended, former TDP member Paul Green began a new website for Tele enthusiasts called TDPRI. [3]
Pikelny currently resides in Brooklyn, New York.

Leon Hunt - Bluegrass Banjo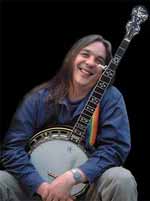 As one reviewer once observed 'being the best 5-string banjo player in the UK must be
rather like being the fastest 'fast-bowler' in Virginia'. Leon Hunt has, for more than a decade, continued to confound that notion (and the many stereotypes that attempt to confine the 5-string banjo to Bluegrass music) by making his living playing alongside some of the world's top musicians from a number of musical styles, backgrounds and disciplines.
Since graduating from his 'Music and Music Technology' degree in 2000 Leon has taken part in several notable 'transatlantic' recordings; Miles Apart (2004) Shuttle Diplomacy (2008) and Fishing Music (2009). These projects have included some of the biggest names in American traditional music; Viktor Krauss, Tim O'Brien, Stuart Duncan, David Grier and Matt Flinner to name a few.
Beyond proving his Bluegrass credentials, Leon has found himself in a diverse array of other musical settings; occasional live and/or recorded collaborations with Irish traditional music's Michael McGoldrick and Flook, African Kora virtuoso, Sekou Kieta, Classical mandolin superstar, Caterina Lichtenberg and English Folk singer, Kate Rusby.
Leon has also enjoyed being part of several major theatre productions for The Royal Shakespeare Company, Birmingham Rep, and The New Vic (search the web hard enough and you'll find a very funny picture of him in a powdered wig and tights!!!)
If all of the above name dropping means nothing to you then we'll have to resort to Anchor Butter's major 2008 TV advertising campaign (the series of commercials with the fuzzy felt cows), that was Leon too!

Billy Cardine - Dobro
Billy Cardine is an innovative, genre-blurring slide guitarist, multi-instrumentalist, touring artist, and educator. He has performed at Carnegie Hall, The Kennedy Center, the Ryman Auditorium and major festivals, such as Bonnaroo, Merlefest and Rockygrass. He is an internationally featured artist touring in India, Japan, Europe and Canada as well. Billy's dobro playing was recently featured on a Jerry Douglas' production, Southern Filibuster, honoring one of the forefathers of the Dobro. Billy's unique stylings and expertise attracted innovative analog music mogul, Moog Music. During 2010, he helped Moog design their first electric slide guitar, which he then debuted at MoogFest the following year. Billy's distinct voice on all things slide has lead him to collaborations with Led Zeppelin's own, John Paul Jones and world renowned, Edgar Meyer in his Porous Borders of Music. Billy's productions have won national and international awards and recognition including Indie Acoustic Music Project's Roots Album of the Year, Chicago Tribune's Best Bluegrass records of the year and an Apple iPod Playlist Hot Pick. His memorable compositions and exquisite playing have been featured on The History Channel's "Our Generation", BBC World's "Destination Music", and PBS' "RoadTrip Nation". Billy newest release for July of 2012 introduces the Dobro to Gypsy Jazz music in a ground-breaking album featuring an extraordinary band.

Fletcher Bright - Bluegrass fiddle
Fletcher Bright is the fiddle player and spokesman for The Dismembered Tennesseans. An accomplished musician, he has taught several Bluegrass fiddle for more than 18 years at several workshops across the country including Canada and England. In 2005, Fletcher received the Tennessee Govenor's Award in the Arts (Folk Heritage Award). He recently graced the cover of Fiddler Magazine (fall 2007) and was interviewed for the feature story. He is a Realtor-shopping centre developer, and pilots the plane that has transported the band on its performing tours across the Southeast. Fletcher often says, "I love to fiddle and love to teach. I will play with anyone who asks and am always good for another jam session."
Fletcher first came to Sore Fingers Week around eleven years ago. Before that, the fiddle class was the poor relation! Fletcher changed that for ever and his encyclopaedic knowledge of North American style fiddle playing is probably unsurpassed anywhere in the world. If Bobby Hicks or Vassar Clements did it, Fletcher will know how and show you! His life long study of the style provides him with the ammunition to teach you how it's really done.

Tyler Grant --------Two places left - Guitar
National Flatpicking Champion Tyler Grant is a versatile guitarist and multi-instrumentalist with a wide range of musical expertise. He is an internationally recognized guitar virtuoso with two solo albums and an impressive resume as a session musician, bandleader and sideman. He has shared the stage with such luminaries as Tony Rice, Sam Bush, Tim O'Brien, Jerry Douglas, Chris Thile, John Oates, Steve Kaufman, Leftover Salmon, Yonder Mountain String Band and The String Cheese Incident. Tyler showcases his powerful and original style of Flatpicking on his latest CD release, Up the Neck. His current band project, The Grant Farm, is taking root and growing fast.
Tyler graduated from California Institute of the Arts (CalArts) in 2000 with a Bachelors degree in Guitar Performance. After moving to Nashville from Southern California in 2003 he joined Adrienne Young's band and toured with her for nearly two years, acting as musical director and playing on her acclaimed CDs Plow the End of the Row and The Art of Virtue. In 2004 he joined Casey and Chris Henry and the Two-Stringers. In the fall of 2004 he toured China with Abigail Washburn and Friends and appeared on her Song of the Traveling Daughter CD. During the first half of 2005 he toured with phenomenal Canadian fiddler April Verch. Tyler revealed his talents as a singer and songwriter with his first solo album, In The Light, released in June 2006 on FGM Records.
From 2005 through 2010 Tyler made hundreds of appearances across the country as a member of the Drew Emmitt Band and the Emmitt-Nershi Band, featuring the frontmen from two of the world's most popular jambands: Leftover Salmon and the String Cheese Incident. Tyler played on Long Road, the latest acclaimed Drew Emmitt release, which reached #1 on the Jam Band chart, and New Country Blues, the outstanding current release by the Emmitt/Nershi Band. In 2011 Tyler will focus his attention on solo dates, acoustic duet acts with Andy Thorn and Benny Galloway, and his latest band, The Grant Farm.
Tyler took first place honors at the Rockygrass guitar contest in 2003, the Wayne Henderson festival contest in 2005, the 2008 New England Flatpicking Championship, the 2009 Doc Watson Guitar Championship at Merlefest and became the National Flatpicking Champion for placing first at Winfield in 2008. He has been an instructor at CalArts, Steve Kaufman's Acoustic Kamp, Rockygrass Academy, Augusta Heritage Center Bluegrass Week and Grand Targhee Music Camp. He has been featured in Acoustic Guitar Magazine, Flatpicking Guitar Magazine and Fingerstyle Guitar Magazine. He lives in Lyons, Colorado, where he writes music, enjoys the outdoors, teaches lessons and records for Grant Central Records.
"My Favorite Flatpickin' Man!" – Bill Nershi, guitarist, The String Cheese Incident
Critical Praise for Up the Neck:
"Tyler Grant has emerged in recent years as one of the brightest talents on guitar, producing everything from brilliantly orchestrated guitar-contest pieces to memorable original instrumental tunes." – Bluegrass Unlimited
"Grant plays with ample fluidity and dexterity throughout, but it is his musicality that makes this album such a treat. His lines are tuneful and melodic, ensuring that Up The Neck is a CD that will appeal to anyone who enjoys adventurous acoustic music." – The Bluegrass Blog
"I questioned whether to include an all-instrumental album in a top 10 list – thinking that vocals bring about a more complete package, but Tyler delivers a complete package here by incorporated solo guitar pieces, guest musicians and band arrangements – all the while with taste and class." – David Smith, KDUR, on the inclusion of Up the Neck in his Top 10 Bluegrass Albums of 2010

Chris Eldridge -----One Place Left - Guitar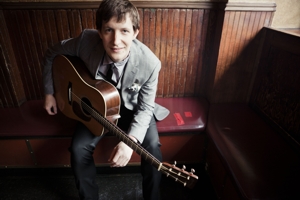 Although initially drawn to the electric guitar, by his mid-teens Chris Eldridge had developed a deep love for acoustic music, thanks in part to his father, a banjo player and founding member of the seminal bluegrass group The Seldom Scene. Eldridge later gained in-depth exposure to a variety of different musical styles while studying at Oberlin Conservatory, where he earned a degree in music performance in 2004. During his time at Oberlin, Eldridge studied with legendary guitarist Tony Rice. After graduating he joined the Seldom Scene with whom he received a Grammy nomination for the album Scenechronized. While still playing with the Seldom Scene he moved to Nashville, TN where he was a founding member of the critically acclaimed bluegrass band The Infamous Stringdusters. At the 2007 International Bluegrass Music Association awards Eldridge and his Stringdusters bandmates won Emerging artist of the Year, Song of the Year, and Album of the Year for their debut album, Fork in the Road. Meanwhile, in 2005 he had caught the attention of mandolinist Chris Thile, who enlisted him, along with banjoist Noam Pikelny, violinist Gabe Witcher, and bassist Greg Garrison to start working on an ambitious side project. The project centered around a suite Thile was writing whose goal was to fuse the aural traditions of folk with the intellectual rigors of formal composition. In March, 2007 the quintet premiered the suite, The Blind Leaving the Blind, at Carnegie's Zankel Hall. Soon after they decided to focus all of their collective energies into band and Punch Brothers was born.
Chris Eldridge has worked with a host of musical luminaries including Jon Brion, Fiona Apple, John Paul Jones, T-Bone Burnett, Elvis Costello, Jerry Douglas, Julian Lage, Dierks Bentley, Sara Watkins, Del McCoury and many others.

Jesse Cobb --------Holding Waitlist - Mandolin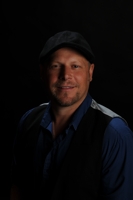 My musical life started around the age of 11 in the small rural community of Dairyland, Wisconsin. Inspired and motivated by two older brothers and a father that played banjo, fiddle, and guitar, my first love was guitar. After having the guitar appropriated by my oldest brother, I took up the only instrument left in the house, an old plywood mandolin with half the strings missing.
Practicing every spare minute, between chores on the family farm, I soon discovered Sam Bush and the New Grass Revival. I'd never heard such sounds from a mandolin, I was blown away! I learned everything I could find from Sam on an old record player in what could be compared to a literal woodshed. Some of the other early influences were, Gus Ingo, Jerry Stuart, Jethro Burns, Bobby Osborne, Mark O'Connor. The Cobb Brothers Family Band had its first "gig" in the local school we all attended playing fiddle tunes, and original instrumental music. Word soon spread about the hillbilly music coming from this family in Dairyland and before we knew it we were playing most weekends in a tri state area of WI, MN, and MI.
The family band split up with the split of our parents around 1993. Brothers Shad, Jed, and I all took jobs in the logging woods and music took a backseat to survival for awhile. The next seven years saw me moving to the UP of Michigan to run sled dogs, working as a plumber in Eau Claire WI, and completing a GED to find better work. This landed me at a railroad bridge repair company called Osmose Wood Preserving in Madison WI where I would spend three years or so crisscrossing the country from Florida to Oregon.
By chance late in summer of 1999, my brother Jed phoned from Oklahoma to my temporary home in Oregon and asked if I wanted to go to Alaska. Five days later we were on the Alaska Highway, camping and taking in the beauty of the Canadian wild. We both found work where we could around Anchorage but soon the music bug bit me again. I really missed playing my mandolin. My dad and brother Shad, talked me out of joining the army and, thankfully, into making a move to Nashville to give music a try once again. I arrived in Nashville around Feb. 2000 and knew immediately that I had a lot of work to do if music were to be my career
I would go to the Station Inn jam every Sunday night, all the pickin' parties I could find, and I started to really use my ears instead of relying on learned licks while improvising. I had so many great teachers either directly or indirectly, there are too many to name. My first gig in Nashville took me on a tour of Canada with the Fox Family Band. That provided an introduction to Ronnie Bowman which was an introduction to Jeremy Garrett and Andy Hall, eventual band mates with the Infamous Stringdusters. While in Nashville, I did a bunch of sessions, played with whoever I could, jammed every chance I got and developed a style that includes influences from just about anything I've ever enjoyed listening to.
2010 saw a huge change to my life as I married my best friend, Nicole Day and her two sweet daughters, Kayla and Mackenzie. Trying to balance family life with the constant touring of the Stringdusters, took its toll on all of us and I split from the Stringdusters very suddenly in the fall of 2011
This may be a rather rambling biography, trust me this is the abbreviated version, but I believe all the things I've seen and done in this life have made me the musician that I am today. I also think that it's important for people to know who they're listening to. I hope this gives you some insight into my style. I try to play every note with the sincerity that it needs, I try to sing every song with the emotion that it deserves. I continue to write, play, and sing music everyday. I owe it to myself and everyone that has influenced me to keep at this. I am unbelievably blessed to have the gift of hearing the music that I do and hope you continue to enjoy what comes out~

Dirk Powell --------Holding Waitlist - Old Time Fiddle
Dirk Powell has expanded on the deeply rooted sounds of his Appalachian heritage to become one of the preeminent traditional American musicians of his generation. In addition to acclaimed releases on Rounder Records, he's recorded and performed with artists such as Loretta Lynn, playing several instruments on her Grammy-winning release "Van Lear Rose," Sting, Jack White, Levon Helm, Jewel, T-Bone Burnett, Ralph Stanley, and Linda Ronstadt, among others. Dirk founded the Cajun group Balfa Toujours with his wife Christine Balfa and is currently Artistic Director of the Festival of American Fiddle Tunes. His ability to unite the essence of his culture with modern sensibilities has led to work with many of today's greatest film directors, including Anthony Minghella, Spike Lee, Ang Lee, Victor Nuñez, Steve James, and Edward Burns.
His live performances of powerful Appalachian music with The Dirk Powell Band have inspired audiences across the globe in a wide variety of venues, including such prestigious settings as the Eastman School of Music and the Interlochen Academy. Dirk selected and arranged traditional Appalachian material for Riverdance: The Show, in which he also performed on fiddle. For the past several years, he has also enjoyed a strong collaboration with Tim O'Brien, resulting in acclaimed recordings such as "Songs From The Mountain," and performed with his Cajun group Balfa Toujours.
In his early teens, Dirk formed a musical bond with his grandfather, James Clarence Hay of Sandy Hook, Kentucky, and discovered a personal resonance with traditions that stretch back to Scots-Irish ancestors who came to the mountains in the middle of the 18th century. Dirk learned banjo and fiddle firsthand in continuation of this line. He was featured as part of "The Great High Mountain Tour," focusing on his multifaceted involvement with the Academy Award-winning film "Cold Mountain," for which he acted on screen, arranged traditional material, and served as on-set musical advisor and consultant. Other dramatic films featuring his musical performances include Ang Lee's "Ride With The Devil," Spike Lee's "Bamboozled," and Edward Burns' "The Brothers McMullen.
Dirk has scored several documentaries, including the award-winning films "Stranger With a Camera", "The Unfinished Civil War," and the upcoming release "Thoughts in the Presence of Fear." He also appeared in the BBC/RTE documentary series "The Irish Empire" as an expert on the culture of early Scots-Irish immigrants to Appalachia. He recently collaborated on a fusion of Appalachian music and Hip Hop with Richmond producer/rapper Danja Mowf for the film "From the Holler to the Hood," which looks at tension between guards and inmates in the new maximum-security prisons in Appalachia.
Dirk is also a founding member of the Cajun group Balfa Toujours, which he formed with his wife Christine Balfa after her father Dewey passed away in 1992. This internationally touring band records for Rounder Records and has been called "the future of Cajun music" by scholar Barry Ancelet. This statement is more apt than ever, as Dirk and Christine are now raising two beautiful young daughters, Amelia Rose and Sophie Jo.
While Dirk has produced recordings for numerous artists around the country, he recently established his own studio in Louisiana, called the Cypress House. In the short history of the studio, Dirk has recorded and/or produced The Red Stick Ramblers, Ginny Hawker and Tracy Schwarz, Steve Riley and the Mamou Playboys, The Wilders, Uncle Earl, April Verch, Richie Stearns, Polecat Creek, Tony Davoren, Corey Ledet, and Tit Salé.
In short, Dirk Powell displays a vibrant creative energy that crosses many boundaries while remaining grounded in the rural traditions of his heritage. His formal musical training, deep-running roots, and dedication to self-expression as a necessary part of life combine to make him one of the most important artists in America today.

Chris Coole - Old Time Banjo
Chris Coole got his first banjo when he was 17 years old after falling in love with the sounds of early country music. Today, Chris is one of the finest exponents of the clawhammer style in North America.
Early on, Chris discovered the joys of busking. His practice halls were the streets and subway of Toronto and it was there that he developed the foundations of his music:
"I would play clawhammer banjo for many hours a day. Sometimes I would play the same tune for an hour without stopping, coming up with variations and unconsciously working on my tone. Later, I learned to play guitar from busking with fiddlers like Ray Sullivan, Scott Prouty and Matt Haney. Me and Joey Wright learned to sing harmony together down there - singing duets and watching the world go by. It was a great time in my life that I wouldn't trade for anything."
In 1995, along with Dan Whiteley and Chris Quinn, he founded "One Horse Town", one of the earliest bands in what is now a thriving bluegrass scene in Toronto. At around the same time, Chris began playing clawhammer banjo duets with Arnie Naiman. Naiman's clean and tasteful playing was a considerable influence and the two went on to record "Five Strings Attached with No Backing, Vols 1 and 2" - both of which have become classics in the clawhammer banjo scene worldwide.
In 2000, Chris Coole, John Showman, Chris Quinn, Andrew Collins and John McNaughton (later replaced by Max Heineman) formed The Foggy Hogtown Boys, one of the most popular and enduring bluegrass bands in the country. Many of Chris' original songs have found their way into the band's repertoire. To date, The Foggy Hogtown Boys has recorded six albums and has toured throughout the U.S., Canada, Ireland, the UK and Israel.
In 2007, Chris recorded "Meet Me in the Moonlight" with fiddler Erynn Marshall, the culmination of seven years of playing music with Erynn and travelling around West Virginia, visiting and playing music with many of the older musicians.
Chris Coole's first solo album "Old Dog" was released in 2010 to warm reviews and growing attention from clawhammer banjo fans. "Old Dog" was followed by "Farewell Trion,"a compelling intertwining of Chris' clawhammer banjo and the dobro of Ivan Rosenberg: "Strong material, rich vocals, and highly accomplished musicianship place this project at the top of the list." - Bluegrass Unlimited Magazine
Coole is a sought-after teacher of both banjo and guitar at workshops and festivals across Canada and the U.S. His teaching approach is featured in the instructional DVD "The Elements of Clawhammer Banjo" (Woodhall Music).
Apart from his own albums, Chris can be heard as a sideman on over one hundred recordings by artists such as Sylvia Tyson, Jim Cuddy, Natalie MacMaster, Cara Luft, John Reishman, April Verch, Justin Rutledge and David Francey. .
Chris Coole says his current projects include "clawhammer banjo/dobro duets with Ivan Rosenberg, pounding out old-time music with The Good Right Arm Stringband#, singing sad country songs with Simone Schmidt, adding banjo and guitar to the songwriting genius of David Francey, and finally playing solo, all by myself."

Rachel Eddy - Old Time Fiddle & Banjo Intermediate Mix
Rachel Eddy learned to fiddle growing up in West Virginia's coal country. She played for many years in Old Time stringbands, picking up guitar and banjo as well. In 2008, Rachel moved to Nashville, TN, to make her solo record, "Hand on the Plow," backed by Tim O'Brien, Mark Schatz, and more.
Recently, Rachel has found herself living in Stockholm, Sweden. She's spent the last year touring Europe heavily with the traveling World Music festival Klangwelten, and the American all-girl Old Time super-group, Uncle Earl. She also has a duet with Kristian Herner from Stockholm's Rockridge Brothers.

Mollie O'Brien & Rich Moore - Singing
When Mollie met Rich, it was way beyond girl meets boy. Call it a convergence of two musical minds and hearts.
"I remember seeing him first at a party at (guitarist) Mary Flower's house on Labor Day 1980. "He impressed me with his guitar chops at the jam session," Mollie said.
"We finally talked on April Fool's Day, 1981, at the Denver Folklore Center," said Rich. Mollie thought to herself that day "I think I could marry that guy." Music was the common language and it wasn't very long before they wed, and would raise two daughters and launch two careers.
If you could flip through Kodachromes and Polaroids of the duo's childhood experiences, you'd see many of the same images pop up.
Growing up in Wheeling, West Virginia, and attending Catholic schools, Mollie and her four siblings were immersed in music of all sorts. They attended performances by the Wheeling Symphony, Count Basie, Dave Brubeck and Ray Charles. When the Beatles played Pittsburgh in 1964, Mrs. O'Brien put the two youngest kids, Mollie and Tim, in the car and drove them all the way to the concert in Pittsburgh — on a school night.
All the while, Mollie was fine-tuning her remarkable instrument, her voice. She'd sing along with the performers on the Lawrence Welk show that a favorite baby sitter loved to watch and at age 11 learned to play — and sing — "Anchors Aweigh," a tribute to one of her older brothers, then a Naval Academy midshipman.
In high school, Mollie took her first step into the public eye with her brother Tim. "We'd go and sing Peter, Paul and Mary songs at church and in coffeehouses," she said. She listened intently to singers from Joni Mitchell and Bonnie Raitt to Dinah Washington and Frank Sinatra.
Like many theater majors, she dreamed of Broadway. After her sophomore year of college, she settled in the Big Apple for four years of learning, but landed few auditions and gigs. Colorado beckoned where Tim was already making his mark playing swing jazz andbluegrass.
Meanwhile, Rich was coming of age in Philadelphia, his mother a pianist and his father an accomplished classical choral singer. There was always music in the house. "The first record I remember hearing was Green Grow the Lilacs," Rich said.
A pivotal moment changed his life at the age of 12. "I saw all three early Beatles appearances on the Ed Sullivan Show on our black and white TV. That was it for me," Rich said.
"I got a cheap plastic guitar for Christmas that year and started learning songs by Peter, Paul and Mary. I made my first capo out of a pencil and some rubber bands." At 14, he got more serious and bought a real Martin guitar.
While his parents wouldn't let him go to the famed Philadelphia Folk Festival because "it might be like those rock festivals," he did slip into clubs to see then young-and-relatively unknown James Taylor and Emmylou Harris and acoustic guitar deity Doc Watson.
He went West first to major in performing arts at the College of Santa Fe in New Mexico, and returned for good in 1975 to play music in Denver. His musical heroes include Randy Newman "He taught me how simple arranging can make music so much better" and folk guitarists Dave Van Ronk and Chris Smither.
After getting married, Mollie and Rich played together – he was bassist in her R&B outfit, The Late Show. When the girls were born, Rich decided to stay home with the 9 to 5 job and to focus less on music for awhile.
"I will be forever grateful that he was willing to do that," Mollie said. She started performing again in a duo with brother Tim that took off in 1986 and resulted in three albums of finely crafted Americana music, Take Me Back, Remember Me, and Away Out on the Mountain — all on Sugar Hill.
On her solo CDs — Every Night in the Week and I Never Move Too Soon (on Resounding Records) and Tell It True, Big Red Sun, and Things I Gave Away (on Sugar Hill) — she moves without hesitation from style to style, dipping into the songs of Lennon and McCartney, Percy Mayfield, Memphis Minnie, Chuck Berry, and the Subdudes.
Mollie shared a Grammy with a stellar bunch of bluegrass collaborators on True Life Blues: The Songs of Bill Monroe (Sugar Hill). She has sung numerous times on A Prairie Home Companion, especially with host Garrison Keillor and Robin and Linda Williams as the Hopeful Gospel Quartet. She has earned rave notices for powerhouse performances at major festivals and venues throughout the U.S. and in the United Kingdom, Europe, and South America.
"I'm fortunate that there has always been music in my life." Rich said. Along the way he played in songwriter Celeste Krenz's band with members of the on hiatus Subdudes, as well as Judy Roderick, and with Pete Wernick's Live Five. Known primarily as a rock-steady bassist, Rich showcased his formidable guitar chops and gift for writing instrumental hooks on his solo recording Steady State in 2000. He also began backing folk legend Tom Paxton in concert whenever he played in Colorado.
Several years ago the O'Brien-Moore nest officially emptied as youngest daughter Lucy went off to college. "We decided to finally do some shows together," said Mollie. "Almost every song I had was perfectly suited to just voice and guitar," a sound captured on their debut live duo album 900 Baseline (Remington Road Records).
After 30 years of music-making, mostly apart, Mollie O'Brien and Rich Moore are enjoying a fresh harmonic convergence onstage. Mollie pulls the audience in with that come-on-in voice that ranges between a call-down-thunder testifying wail to an intimate bluesy whisper, to sweet jazzy trumpet-miming scat that would do Louis Armstrong proud.
The normally mild-mannered Rich channels his inner emcee and emerges onstage telling tales and making quips. As a guitarist, he's not in it for the notes. He'll deliver a gourmet guitar solo – full and intense, but his musical grace lies in the delicate dance between singer and accompanist.
"When we're onstage there's definitely a conversation that goes on between him and me," said Mollie. "He really listens to what I'm doing."
And the same thing goes for Rich. "Look, she can still bring tears to my eyes when she sings. I'll just get blown away by what she's doing. I don't think I'm being partial," he said.
"But I'm not just going to strum while Mollie sings. It's not an ego thing. It's about making better music. I support her and she supports me musically. It's a partnership."
The collaborative energy extended to the studio this year where Mollie and Rich recorded Saints & Sinners (Remington Road Records), a collection of gems from some of the most gifted (not to mention, eclectic) songwriters of our time including Tom Waits, Jesse Winchester, Harry Nilsson, Richard Thompson and George Harrison. The roster is filled with classic American blues, gospel, folk and show tunes crowned with Rich's lilting instrumental, "Cuba" and the rare Mollie-penned songs, "New Shoes" and "Mighty CloseTo Heaven".
It was hearing their daughters sing on that last song that both Mollie and Rich say was the highlight in the studio. "They are both wonderful singers, were very excited to do it, but also were very nervous. Lucy'd had some experience performing but Brigid had never sung on a mike before. They nailed it and hearing their wonderful sibling harmonies was very emotional," mom Mollie said.
For dad Rich, "It was thrilling. I thought – we did it. We're all playing music together.They did a great job."
Saints & Sinners is both the exceptional, hymn-like tune written by David Francey and a spot-on description of the cast of characters Mollie and Rich inhabit on this singular recording.
They told producers Ben Winship and Eric Thorin what NOT to do. "Musically, what we were trying to do was to avoid sounding like anything we'd recorded before," Rich said.The producers took that directive to heart in creating a richly textured setting for Mollie'svoice and Rich's guitar woven with the sounds of tuba, bouzouki, accordion, fiddle, trumpet, trombone and glockenspiel. They also had the vision to record oboes along side steel guitar on one track, the courage to keep a funky piano note in a John Magnie piano solo that had the entire studio in stitches, and the harmonic chops that made for a great version of a 1940s Rodgers and Hart song that in today's world might be considered a bit politically incorrect.
To pull it off they enlisted an all-star cast including The Subdudes' John Magnie, Tim O'Brien, Eric Moon, Brad Goode, Nelson Hinds, Max Soto, Glenn Taylor and E-Tones drummer Christian Teele. With its hints of ragtime, jazzy blues, Dixieland, tango and saloon cabaret, it reinvents and expands the definition of Americana music.
"It's really nice that we're able to do this later in our marriage and careers. It works out better," Rich said with a sly smile. "We have a new five second rule. When one of us has an idea about a song, the other has to wait at least five seconds before mouthing off about it. We know each other and after 27 years we have this duo thing down. We use all of that in our music."
Rich Moore is well-known and well-loved in Colorado's acoustic music family and has lived and performed here for over 25 years. He made his reputation early on as bassist and guitarist with stellar local outfits like The Solid Senders, and in recent years has been the rhythmic bedrock for Pete Wernick's Live Five, Celeste Krenz, and with ensembles fronted by his wife, the internationally-esteemed vocalist Mollie O'Brien. He is guitarist of choice for folk legend Tom Paxton, who invariably requests Moore as a sideman for his Colorado shows.
Mollie O'Brien sings. Does she ever. Jazz, R&B, blues, gospel, southern mountain traditional — you name it. And she approaches each with an ease that makes you think she was steeped in the style since the first time a note left her throat.
Growing up in Wheeling, West Virginia, one of five children, Mollie was exposed to music of every stripe, from performances by the Wheeling Symphony to concerts by Count Basie, Ray Charles, and the Beatles. She listened to singers — Joni Mitchell and Judy Collins, Bonnie Raitt and Dinah Washington, Streisand, Sinatra, and Betty Carter — and took voice lessons. Later, with her brother, Tim, she performed in church and at coffeehouses. All the while she dreamed of heading to New York to sing and act on Broadway and make a big splash in show business.

BEGINNER CLASSES -
This is to introduce the team who will teach the beginners and Lower Intermediate level group at Sore Fingers Week 2013.
The tutor biogs are below and this course is perfect for people who are starting out on their instruments. The class will be taught mainly in separate instrumental classes but there will be group sessions to get all the instruments playing together, an essential element in Bluegrass and Old Time music.
One aim of the beginners class is to get people playing with others whilst learning the basics that will prepare them for the "big school" later on down the line. One thing we know; it's a real fun class for those who are starting out and the tutors are truly experienced at dealing with beginners. So, no inhibitions, get booked up, after the first one, you will never look back!
We can accommodate up to 50 beginner students in total.

John Breese - Beginner Banjo
A great Sore Fingers success concept lies with those students who graduate from being taught to taking on the teaching role themselves. John Breese is one of those individuals. He first came to Sore Fingers Week as a quiet 15 year old and has witnessed the event from several angles, getting involved with the organisation and participating in running the show.
Well it was time to get him in front of the whiteboard and let him show you his stuff. He currently teaches and performs full time after completing his Masters Degree in Music at the University of Southampton. John has many years of experience as a workshop leader and in teaching one-to-one lessons to all ages. Past projects have included running Bristol Bluegrass Day's banjo workshop, organising and teaching in the BBMA tuition tent, acting as a teaching assistant at Sore Fingers Summer School 2011 and working with Young Folk Award finalists, Jaywalkers, in a project bringing Bluegrass music into schools around Gloucestershire.
Alongside teaching, John tours internationally with the Coal Porters and performs around the country with various other Bluegrass bands as well as being available for recording sessions.

Laura Carrivick - Beginner Fiddle
Laura is a professional musician touring full time all over the UK and abroad with The Carrivick Sisters, teaching fiddle and dobro as part of the Bath Bluegrass School, and as a recording session musician. Laura has a grounding in classical violin but became interested in bluegrass at an early age. She has had several years teaching experience, working privately from home, as a teacher in the BBMA tuition tent, and also doing workshops at festivals and in primary schools.
In 2008 Laura won 2nd place in the Rockygrass Fiddle Contest in Colorado and prior to that came first at the Cornish Bluegrass Festival Fiddle Contest. As part of The Carrivick Sisters, she reached the finals of the BBC Radio 2 Young Folk Awards 2010, and before that they won the 2007 South West Buskers Competition. Their music gets frequent airplay, including plays on BBC Radio 2 and they have also been interviewed on BBC Radio 4's Woman's Hour.

Gary Payne - Beginner Guitar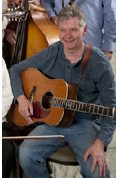 GARY PAYNE (guitar and vocals) received his grounding on the guitar in folk and country music from his father Don, who ran music clubs in Surrey for many years. Gary played mandolin and fiddle, and sang lead and tenor in Fingers and Co for most of its existence, and in the Orange Blossom Sound for a period. He later joined Grassfire on guitar and then became a founder member of ABLA. A total bluegrass devotee, he runs two or three regular local music sessions and currently plays with the band Home Territory as well as ABLA. Many regard him as the outstanding British lead and high tenor singer, and his authentic bluegrass backup guitar is exemplary. Gary and his wife Sherryl run a very busy piano tuning business when not playing music.

Charlotte Carrivick - Beginner Mandolin
Charlotte will be joining her sister and musical partner Laura on the teaching staff at Sore Fingers this October and she also has a long standing relationship with the event working behind the scenes. You probably have met Charlotte at registration if you've attended Sore Fingers Week before!
But it is not her administrative and organisational skills we are concerned with this time but her amazing mandolin playing.
Charlotte started out on classical guitar when she was 9, partly self taught and partly taught by her dad. When Laura joined the school folk group, Charlotte followed and picked up the mandolin, also self taught until she attended Matt Flinner's mandolin course at Sore Fingers and realised she had it all wrong! Soon after, with her mandolin playing back on the right track, she started to flat-pick guitar. In the summer of 2008, she took up clawhammer banjo. Charlotte is a multi-instrumentalist and cooks a good guitar, plucks a descent banjo and scrapes the fiddle with some aplomb. In February 2012 Charlotte was awarded first place in both the FOAOTMAD Old-Time Banjo and Old-Time Fiddle contests against stiff competition!
The other half of The Carrivick Sisters duo, she has been gracing the stages of folk and Bluegrass festivals and carving a very successful career on the acoustic music scene.
Charlotte's musical heroes are: Matt Flinner, Adam Steffey, Mike Marshall, Chris Thile, David Grier, Kenny Smith, Bryan Sutton, Adam Hurt, Tim O'Brien and Clyde Davenport.
It's mandolin she will be concentrating this time and knowing her quest for perfection, you will not get away with less than the best teaching on the 2013 beginners course this year.